Welcome to Local Area Guide
LocalAreaGuide.com is an online marketing firm dedicated to the success of small businesses.
Our team of Professional Web Marketers specialize in Search Engine Optimization, Local Business Submissions, Viral Marketing, Social Media Marketing and much more!
We know that other internet marketing firms can bring your company to the top of Google, but it usually comes at a cost that small businesses can't afford. Some charge as much as $400 an hour for their services. In addition to their marketing expenses YOU have to create a website, which can also cost thousands of dollars - and YOU still have to pay to have it hosted every month. Our question is: "WHY?"
At LocalAreaGuide.com we understand that small businesses need to get the most out of every marketing dollar they spend and that's why our packages start at only $104.16. With LocalAreaGuide.com you get a unique profile (which can include up to six pages), hosting, and our highly effective internet marketing services at a cost you can easily afford.
Online Marketing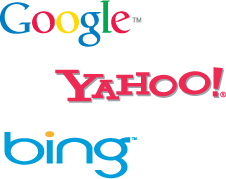 Be found online by local customers for as low as $104.16 month.
Your business will get listed on Google, Bing, Yahoo & up to 35 other directories and search engines.